The following product is taxable. Please call 321-638-1444 for Florida tax-exempt orders.
Photovoltaic System Design Course Manual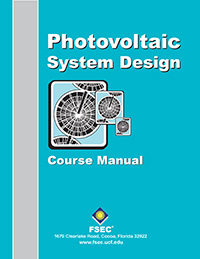 Description
The intent of this manual is to equip the reader with the knowledge to design and size stand-alone photovoltaic systems, produce component and systems specifications, compare the economics of various systems, and compare stand-alone and utility-interactive systems.